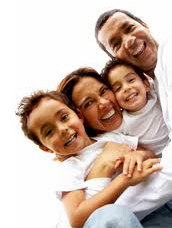 Head of Lifestyle Insurance – Jonaki Bhattacharya
Jonaki Bhattacharya heads the Lifestyle Insurance arm of Theta Financial Advisors. A Post Graduate from Jadavpur University, India, she has an experience of 8 years in life Insurance having worked with reputed insurance companies & brokerage firms. Coming from a financial services family background she found a career that allows her to help people achieving their financial goals and dreams.


Jonaki has built her financial planning practice working with locals & expats, individuals & corporate looking to ease the transition. Her client base spans UAE, India, Singapore, South Africa, UK, Canada & USA. Her practice is built on the principles of complete dedication to client's financial well being, sound advice, commitment to the highest level of customized services the industry has to offer, professionalism and integrity.

With the support of all leading financial operators the Lifestyle Insurance arm of Theta Financial Advisors offers
Life Insurance.
Critical Illness cover.
Disability Cover.
Income Protection.
Customized Investment Plans
Plan for Children's Academic Future
Tax efficient Retirement Plan
Portfolio Optimization
'OUR COMMITEMENT TOWARDS OUR CUSTOMER IS ABSOLUTE'