Thank you for your interest in for a residential mortgage through Theta Capital Commercial . Our aim is to help you finance your property in the most efficient and professional manner.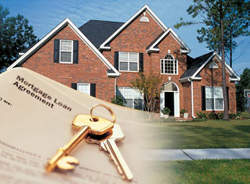 As a responsible advisors, we assesses each application based on the information provided to us. To avoid delays in your application processing, a Mortgage Relationship Manager will be assigned to help you at each step of the way. With their assistance you will have an easier grasp on the information and documents required for a quick and accurate assessment.
Once your application is approved, our Customer Management Desk will stay in touch with you and keep you informed on the next steps and ensure your financing is in place when you need it.

Product Features
Competitive interest rates

Simple application process with quick approval decision times*

Expert mobile Mortgage Relationship Managers available

Available to UAE residents only

Only Residential mortgages available

Financing available on completed freehold properties (villa and apartments), developed by our approved developer.




Eligibilty Criteria

Age
Term
You can enjoy greater flexibility with mortgage terms from 5 to 25 years, up to your reaching the age of 70. In case your mortgage term takes you past the age of 65, we will ask you to provide us evidence demonstrating sustained capacity for continued monthly repayments in your later years.
Loan to Value (LTV)
LTV is calculated using the lower of the valuation or the purchase price. The maximum LTV that we will consider for an individual applicant is determined on an individual case-by-case basis determined by a number of factors. Your Mortgage Relationship Manager will inform you of the applicable percentage.
Up to a maximum of 75%*

Minimum loan: AED 250,000

Maximum loan: AED 10,000,000**